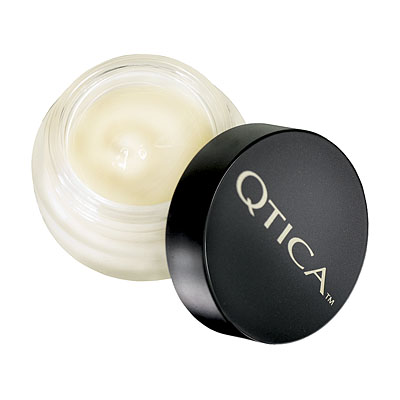 Qtica Intense Cuticle Repair Balm .5oz Jar
Size:
Cutical Repair Balm 0.5oz
Description
Qtica Intense Cuticle Repair Balm (0.5oz) is the most intense cuticle therapy for severely dry cuticles, damaged cuticles and hang nails. See and feel results instantly.
Instructions
Professional use: Apply to cuticles during manicure. Home use: Apply daily.
Ratings & Reviews
6

Review

s

Please sign in to write a Review



Sharon
-Arkansas
Consumer Review
-Great healer
2017-03-06
This repair balm is awesome. It takes only a tiny tiny amount. Heals and moisturizes. Easy to carry in your purse or suitcase. I struggle with dead skin and rough cuticles, and that is a thing of the past. I also purchased the solid gold QTICA cuticle oil. I like them both. Both are easy to use and only take a tiny amount.
Gemini007
-Naperville, IL
Consumer Review
-Quickly heals cuticles and cuts
2016-05-01
I have been using this for years. Use sparingly (a little goes a long way) and the results are amazing! It provides immediate relief to sore cuticles as well as cuts anywhere on the body. Red, inflammation settles down overnight, with full healing within 2 days for me. Superior to competitor liquid oils. This balm is 5 star healing for dry, cracked skin, hands, and cuticles.
nailpolish_luver
Consumer Review
moisturizing but messy
2012-05-06
Has good moisture but gets messy, had to wipe off before sleeping to avoid getting it all over the sheets. Has consistency of vasaline. Smells great.
Sweet Caroline
Location-Pennsylvania
Consumer Review
Qtica Intense Cuticle Repair Balm .5oz JarFormer Nail Technician
2011-08-23
I have been using this product for over 10 years! I use it on my cuticles, my lips and small cuts and burns. AMAZING results! I recommend it to others regularly, and I give it as gifts.
Cuticle Intense Repair Balm
Location-Monroe, NJ
Consumer Review
Great Product
2011-01-08
My cuticles and finger tips were VERY dry, with extra skin pieces and cuts on cuticles and fingertips. My nail salon suggested the product which I bought from them to use at night and morning. Within 2-3 days the change was amazing. Everything is almost healed.
starrynight10
Location-San Fransisco, CA
Consumer Review
Qtica Intense Cuticle Repair Balm .5oz JarCuticle Cream
2010-06-03
Best cuticle moisturizer I have tried. It is thick and a little sticky, but that a little goes a long way. There is lanolin is this product which is amazing, it stays on through anything. MY cuticles look amazing now. If you are a serious about the treatment of your nails, this is the product for you.
Add a Review
Review Guidelines
We want to publish your review.

Please avoid inappropriate language, personal contact information, other brands, and external links.