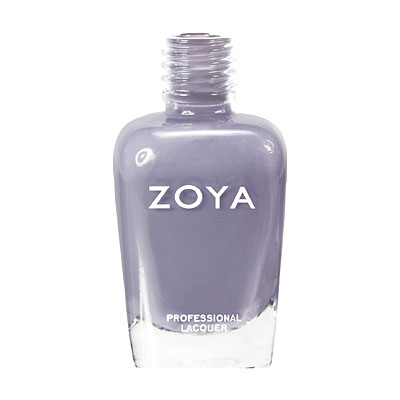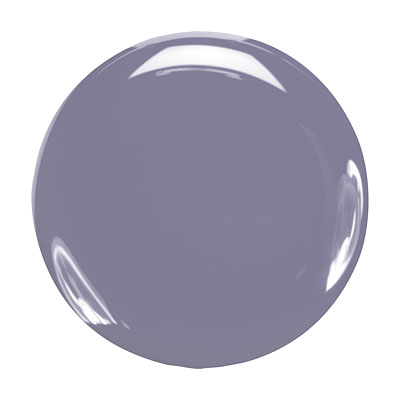 Description
Caitlin by Zoya can be best described as a smoky purple-tinged medium gray with smooth, opaque creme finish.Sultry, mysterious and impossibly chic, a shade that will have everyone intrigued.
Nail Polish
Color Family:
Purple
Finish:
Cream
Coverage:
2 - Coat Coverage
Tone:
Cool
Instructions
For Best Results
Step 1: Clean the nail plate with Remove Plus ( Remove ) nail polish remover and nail plate cleaner
Step 2: Choose and apply the right base coat: Zoya Anchor for regular healthy nails or Zoya GetEven for nails with ridges
Step 3: Apply 2 coats of your favorite Zoya Nail Polish Color
Step 4: Apply a coat of Zoya Armor Top Coat
Step 5: Drop one drop of Zoya Fast Drops to the base of your nail bed
Following these 5 steps guarantees up to 14 days of wear on natural nails.
Shade Spotlight
Shade Spotlight Join our community - Tag your photos #EverydayZoya for a chance to be featured here!
View the Gallery
Ratings & Reviews
16

Review

s

Please sign in to write a Review



Mandy
Location-Jacksonville, FL
Consumer Review
Zoya Nail Polish | CaitlinPretty but a little darker than expected
2012-11-25
This color is very beautiful but different than I was expecting. It`s a little darker and more grey than purple. I really like the color though and it`s very versatile.
Zoya Nail Polish | CaitlinPretty Purple Grey
2012-09-20
Caitlin is such a pretty color. I see a lot more purple than grey and I love that. I used 2 coats for a flawless cover.
Caitlin
Location-Stl, mo
Consumer Review
Zoya Nail Polish | CaitlinBeautiful
2012-07-07
I was so happy to find a polish with my name. When I recieved it, I was elated. I love this color so much. Truly beautiful. It`s so moody and lovely. A must have for lovers of purple, blue, or grey. Goes amazingly well with my super fair skin. One coat is plenty opaque but I use two for good measure. Wears great like most zoya`s. I``ve gone a week without chipping. She`s perfect!
kaseyu92
Location-Texas
Consumer Review
Zoya Nail Polish | CaitlinIt`s okay
2012-07-05
It was a very greyish purple for me. It comes out more when I`m wearing purple, but at a glance it`s grey.
korrigan
Location-Los Angeles
Consumer Review
Zoya Nail Polish | Caitlin gorg
2012-06-02
love love love! i needed something like this :D
Melissa
Location-Texas
Consumer Review
Zoya Nail Polish | CaitlinSo pretty!
2012-01-13
This is my first experience with Zoya polishes and honestly, I couldn`t be happier! A lovely smoky lavender, this is not as light as I thought it would be, and that is perfectly fine with me! Two coats were all that were necessary to get the color I wanted. If all of Zoya`s polishes are as good as Caitlin, then I am a customer for life!
Gem
Location-WI
Consumer Review
Zoya Nail Polish | CaitlinA Winner
2012-01-10
I love this color. It`s a smoky periwinkle that goes on super smooth and wears well. It gives my nails just a touch of mystery without being too dark or overwhelming. A polish that can go from day to night.
Zoya Nail Polish | CaitlinCaitlin
2011-10-08
I got this color for free because of a promotion that Zoya was having and I absolutely love it! At first I was a little skeptical about the color and I have to admit that it`s definitely not something that I would pick out of a group to buy. But since I was getting it for free I thought, why not? And it`s totally changed my mind about grey/purple polishes and it`s definitely one of my favorites :) I would recommend to anyone!
Nailz
Location-New York
Consumer Review
Zoya Nail Polish | CaitlinUnique!
2011-09-08
Is it gray? Is it purple? Is it blue? Yes, yes, and yes! It all depends on the light and the angle. A very unique color, both trendy and sophisticated. Wears very well. Great formula. Two coats gave me great coverage, three coats makes it completely opaque. Add this to your collection!
Ace
Location-La Jolla
Consumer Review
Zoya Nail Polish | CaitlinSophisticated
2011-08-03
Very sophisticated and sweet. Nice, medium-light grey with blue/purple undertone. Very versatile.
Caw9
Location-Michigan
Consumer Review
Zoya Nail Polish | CaitlinVery pretty!!
2011-06-11
I really like this color. It`s a little bit darker than what it looks like in the bottle. Very girly and pretty. I`ve heard others describe it as a mix of Kelly and Dove which is a pretty dead on description. Highly recommended!!
Mrs Bianca
Location-Metro Detroit
Consumer Review
Zoya Nail Polish | CaitlinCaitlin - Mysterious Purple
2011-05-02
The smokey nature of this purple is incredible. It has the ability of looking more grey or purple depending on what color it`s next too -- making this a very nice addition to anyone`s winter and spring wardrobe.
Jenna
Location-Florida
Consumer Review
Zoya Nail Polish | CaitlinSimply gorgeous
2011-03-23
This color whispers both class and elegance on your fingers and toes. Appears a little darker than what`s in the bottle but is perfect for any skin tone. Easy to nail stamp and water marble with. I simply adore this color. One of my favorites by Zoya thus far!
duringda87
Consumer Review
Zoya Nail Polish | CaitlinVERY NICE
2011-03-22
My second fave color behind Kelly! Absolutely gorgeous. I definitely recommend
Kaitlin
Location-Ontario, Canada
Consumer Review
Zoya Nail Polish | CaitlinLovely Colour- More Purpley than Expected
2011-03-08
This was part of my first Zoya purchase. The colour is very unique and pretty, but a bit more purply than the picture on my monitor. Trust that it`s a grey-purple and not a grey with purple undertones. I also found that Zoya polishes tend to dry slower than other brands.
ellelions
Location-Canada
Consumer Review
Zoya Nail Polish | CaitlinZoya Caitlin
2011-03-07
I LOVE this colour! I am new to Zoya nail polishes (everything else I have is OPI) and I like how smoothly it went on. The colour is purple with grey undertones and is opaque. I chose to do two coats but you don`t have to. I think I will buy more from Zoya :) Highly recommend
Add a Review
Review Guidelines
We want to publish your review.

Please avoid inappropriate language, personal contact information, other brands, and external links.